Day 91 - Mission Accomplished! Full follow-up plus before and afters!
It's been a while since I last updated this blog. It's been so long that I wouldn't be surprised if all of my followers (all 4 of you lol) thought I gave up. Nah, it's not that. I have just been lazy to update, haha.
But anyway…so yesterday, I finally finished off the P90X program strong! After doing my last meditation pose last night, you know I felt like a champ. After I popped out that DVD from my PS3, I just stood there amazed that I stood this progam for 90 days. I remember before I started when I read about how most people stopped after the first month. I didn't want that to be me. No lie, I was so determined to hold it out all the way to the end. And if I can just sum up the whole thing in just two words: It Works.
Now as for my results, I just want to say that I am highly satisfied! The after pictures might not be as epic as the ones you see on the infomercials, but I can definitely say that it's a huge improvement from when I began (well, that's a little subjective, but you know what I mean lol). My body structure actually looks a lot like the "typical" people who start the program. Meaning to say, people who didn't have too much fat to begin with. As you can see in the before pictures, I sure did have a lot to cut.
My diet has improved and my cravings for the junk that I've always drooled after during the program are nearly gone (not to say that I don't want to eat that cheeseburger or burrito every once in a while). I am more aware of what I eat and how it affects me physically and mentally. Now, this may or may not come as a shocker to some of you, but I'm going to say that the diet is probably the utmost important part of the P90X program. Just think about it: your performance and how that performance changes your body is based on how and what you eat. The better your diet, the more better you'll perform. It's that simple. I'm sure there is a more in depth explanation to what I am saying, but let's just keep it to this: if you want results, you have to eat right too. Many people even say that the diet is way harder than the workouts themselves and I'm gonna have to agree. It was difficult for me to eat the same thing everyday, but I knew I couldn't get anywhere if I didn't eat right. Just remember this: abs are made in the kitchen.
Now for you guys and gals who want to give the program a try…let me give you all a few tips that you can keep in mind (some that I wish that I could have listened to myself):
1) If there's a beginner's option/method for a particular move (e.g., using a chair for pull ups) then, by all means, use it/do it. You want to make sure to get reps in so that you can shine in later stages without using handicaps.
2) Don't try to be a hero. Do as much as you can to failure. You'll hear Tony Horton talk about this a lot. It's not about hurting yourself. "Do your best and forget the rest." If you feel like it's not enough, trust me…it's enough.
3) Make sure to follow the diet guide (here I go again with the diet). Get your protein shakes. Buy all your needed groceries. Keep a copy of the allowed fast foods list with you. Get your vitamins and supplements (I highly recommend the Kirkland Daily Multi-Pack from Costco). You want to make sure your body is getting what it needs.
4) Don't miss more than one day. You'll lose your momentum. If you miss one day, then either do two workouts in one day or save the one you missed for your rest day. If you must miss more than one day, then just tack on the missed days after the 90 days.
5) Speaking of rest day, do X Stretch if your muscles are all cramped and whatever from the week. If you have a hard time hitting those Yoga stances, it's a good idea to do X Stretch on rest days.
6) Do your workouts when you absolutely know you'll have time. You don't want to stop in the middle of a workout and then find out you have no time to finish it.
7) Have fun/be enthusiastic while working out. You don't want to be all grumpy or sad while doing your workouts. It'll negatively affect your performance a lot. Trust me, bad days are not the business.
Now that I've said all that, let's get to what you've all been waiting for…the before and afters! Oh no…here they come…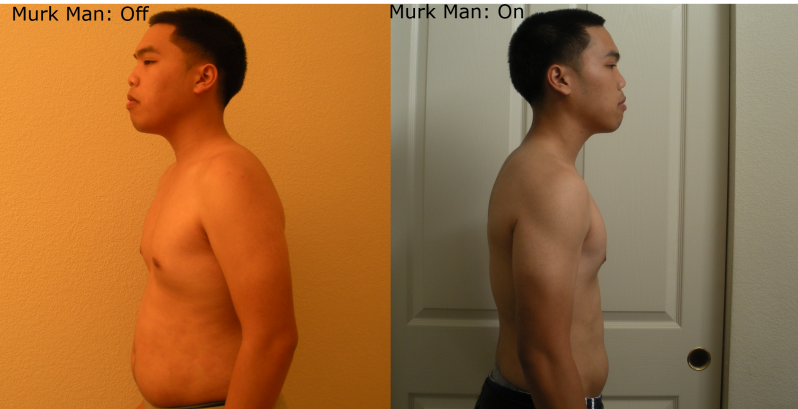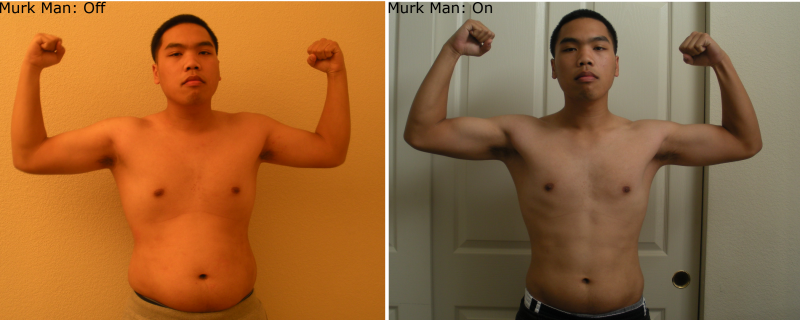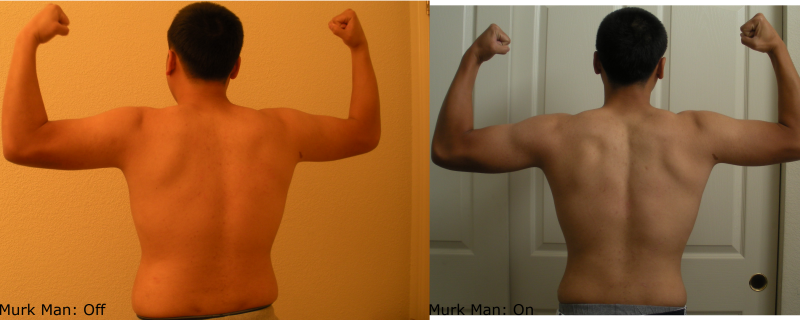 If anybody has any questions, ask away! YUP!